We bought this 6 pack of undies for our very tall and slender 3.5 yo daughter. She is extremely picky about the way things fit & feel, and the look of a clothing item. These undies fit the bill for her and for me! The material is super soft and the elastic around the legs and waist do not dig in to her skin, but are "sturdy", and they do not fall/ride down. The graphics on all of these are so cute it made it difficult to choose one 6 pack to try. With as many super cute options as there are, it would be awesome if you could create your own packs and choose the patterns and number you want to buy. Alas, this will have to do lol!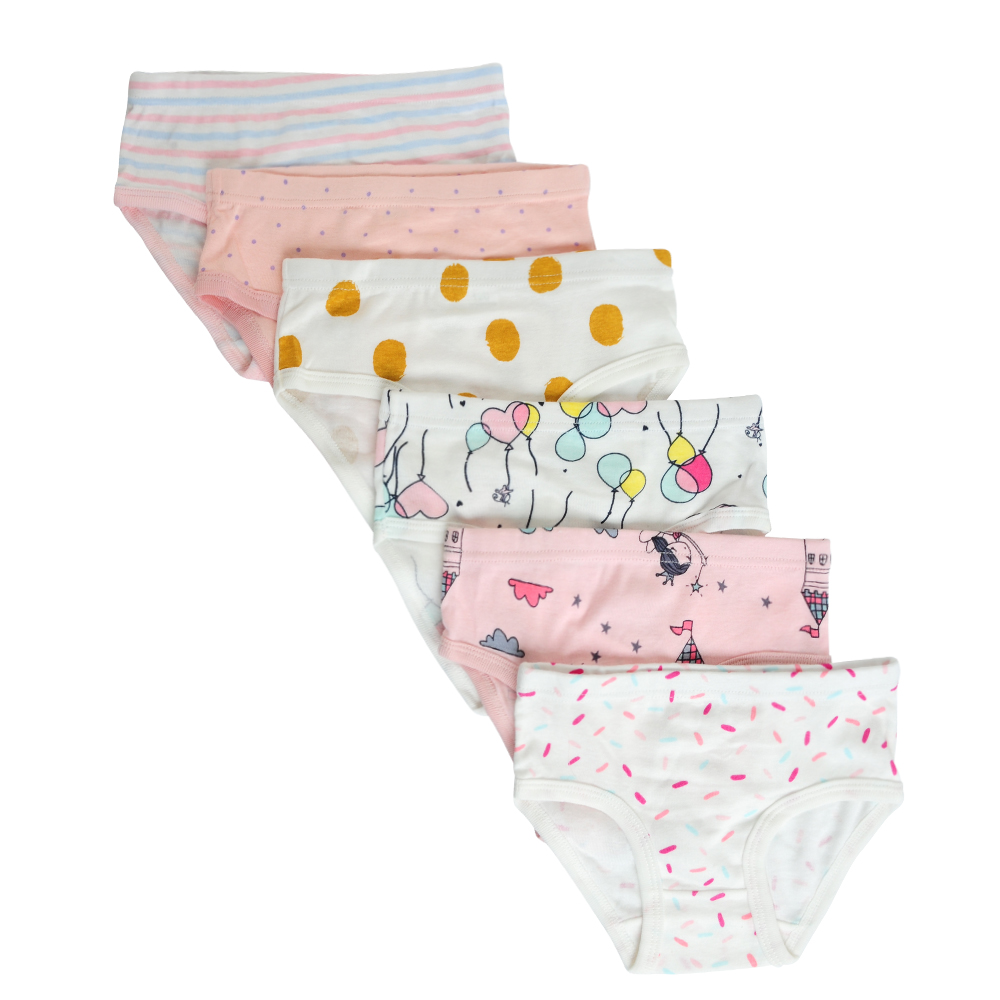 So, SIZING. As I always do before a first time/first brand purchase, I read the reviews. Soooooooo many spoke of the need to size up and almost as many mentioned issues with shrinkage. Sizing first. Our daughter is 3.5 years old, weighs 45 pounds, and is 40 1/2 inches tall. I ordered her the 4-5 the first time and while they technically fit, she needed the next size up from there. I tried them on her both before AND after washing and drying. The fit was exactly the same. I had zero shrinkage. Now, the size 4-5 would do in a bind, but not for long...the 4-5 puts her in grave danger of having a baby plumber's crack - and we just can't have that lol! I now have ordered & received the size 5-6 (can also be labeled as a size 130). They are perfect and even have a little bit of growing room; but not so much that the material "balloons" out on the sides and they do not give her wedgies. So that's great. The 5-6 did NOT shrink after washing & drying either. I wash these inside out, in cold water, on my Low/Delicate cycle (one step above my "hand wash/wool" cycle). I do not use fabric softener (if that even matters). I do dry them from start to finish, again, inside out and on my lowest heat setting and with a dryer sheet. If they shrank at all, it was so minimal that it did not change they way they fit her nor the way they looked on her. None of the colors bled, and I've had no fading. They have not developed any ravelling strings or holes, nor have they stretched out. The seams are all well sewn and tight. They seem durable and well made thus far. These have been worn non-stop and washed at least a dozen times since we ordered this same package in the next size up. The 4-5 I will gift to a friend, as she never wore them save 1 pair to try on. They are that cute.....meaning more than good enough to be a gift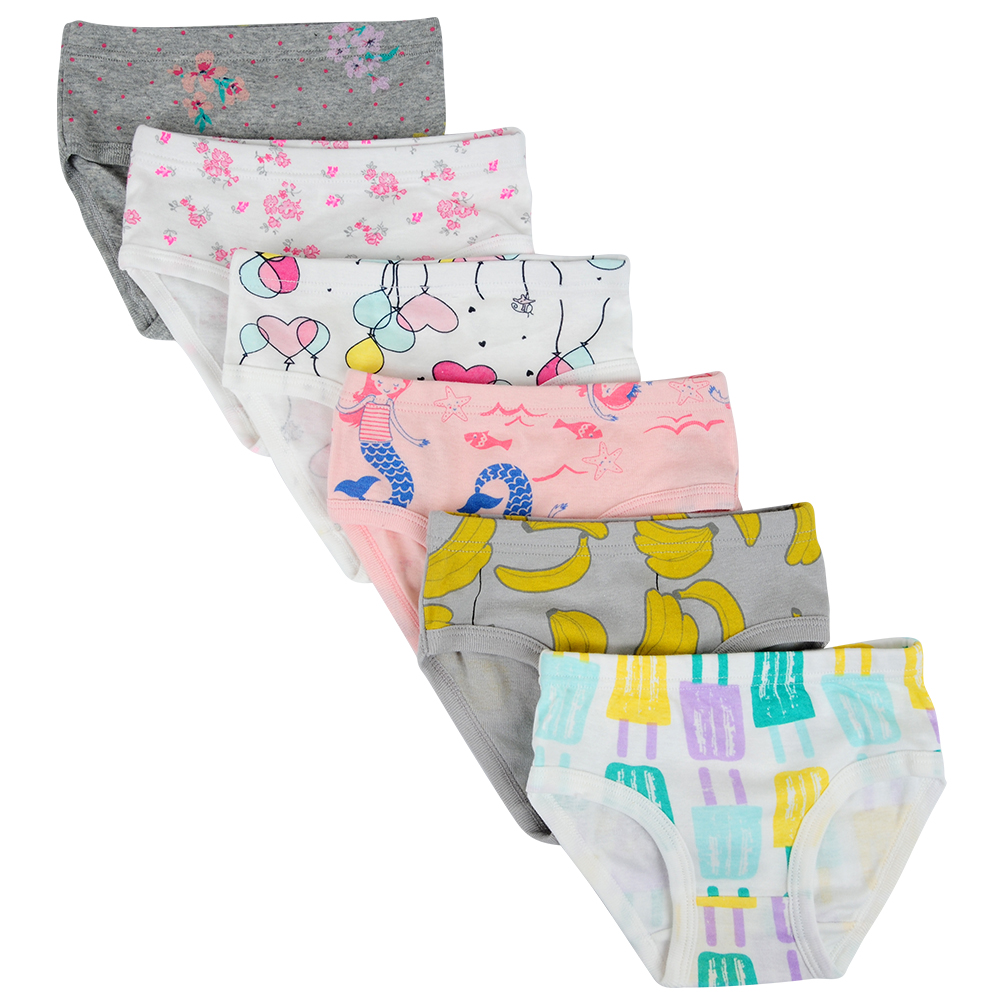 These do have a tiny tag in the back. It hasn't bothered our girl thus far. She does have EXTREMELY sensitive skin, so I feel like if it were going to be itchy or cause irritation, I would've already seen it. Time will tell with that. If it does cause problems, if you will cut it out in a curve, the tiny leftover portion of the tag won't poke you. Iit ends up looking like a half moon/semi circle shape. I do this with our tags, her tags, and a VERY picky teenage boy's tags. Her big brother can't stand being tickled by a tag, even if it's silky soft and no real bother lol. Cutting it that way also leaves a little clue as to which side is the back. This is very helpful for super independent toddlers who want to put them on all by themselves, but can't really tell the front from the back yet (lack of patience/recognizing small details in the curve at the leg opening lol).
I always wish that when reviewing clothing, people would add in general info like height, weight, and body type, and when it's kid's clothing add the age of the child. It helps SO MUCH to have that reference when trying to make the best choice in size. I abhor having to return things by mail. In our daughter's case, she is a difficult fit. She is 3.5 and looks 5 or 6 based on height. I already have had to leave the toddler clothes section behind and move to little girls. This is especially helpful in cases where reviews suggest sizing up.
Bottom line....these undies ROCK! If you size up accordingly, and wash in cold & dry on your lowest heat setting, you will get little to no shrinkage. They are SO much better than the super thin & scratchy ones with the elastic that makes imprints but still don't fit right sold at big chain stores.
Again - While the order I am reviewing was a 4-5, they were a bit smaller than we wanted, so we ordered the exact print package in a 5-6 and honestly received panty perfection! Give these a try...if you can get the size right for your child, I think you will love them as much as we do. Stop debating and give these undies a go!!!